Depending on the delivery technology, the following free services are available:
LOAD / UNLOAD – assistance of loaders when loading or unloading the mail items in the branches.
---
STORAGE FOR UP TO 5 DAYS – storage of mail item for up to 5 working days from the date of arrival.
---
CALL FOR COURIER – possibility to call a Post Express courier to send documents, parcels and cargo from the Sender's address.
---
DELIVERY IN TIME INTERVALS – possibility to order delivery at the particular time interval.
---
INSPECTION OF MAIL ITEMS — an possibility to examine the mail item in the Post Express branch or when courier delivers it.
---
INFORMING — preliminary information about the courier delivery, arrival of mail item to the branch and timing of storage in the branch. Information may be provided both to the Sender and the Recipient of the mail item.
---
EXECUTION OF WAYBILL – drawing of Express Waybill by the courier or by the operator according to oral information provided by the Sender.
---
RISE TO FLOOR / DESCENT THE FLOOR – rise or descent to / from any floor of mail item weighting up to 15 kg.
---
SATURDAY DELIVERY – delivery of documents, parcels, cargoes on Saturday at the Recipient's address.
---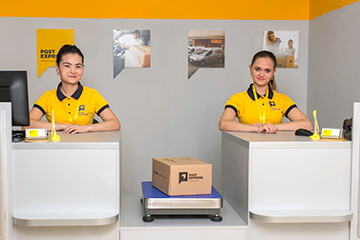 The network of Post Express branches is widely represented throughout the Kazakhstan. The convenient location and work schedule, free storage of your mail items are the key advantages of this method of dispatching.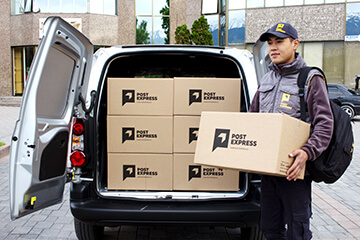 Courier delivery means the address delivery, delivery "from hand to hand". This type of delivery is convenient because you do not have to leave your home or office, the courier will come in the time and to the place convenient for you and …